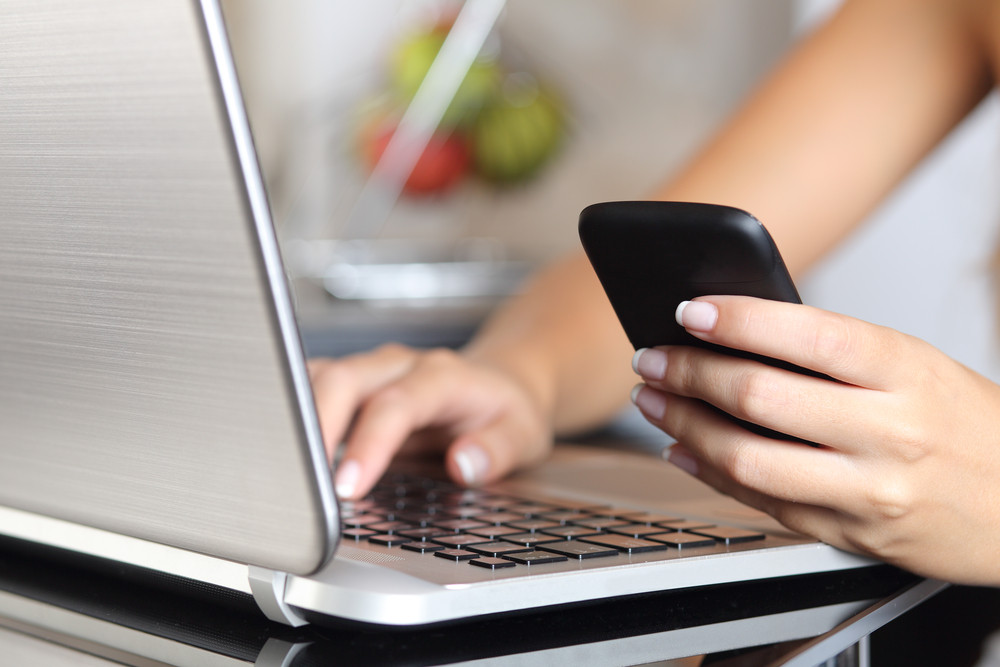 Choosing the Best Android Spy App
Android spy apps are a convenient way to track phone activities. There are a lot of solutions, and many people get confused about which one they should choose and which one is the best free apps for tracking Android device activity. To make the choosing process easier for you, we have collected the best spy apps for 2020: Snoopza, Hoverwatch, mSpy, AppSpy, and TheTruthSpy.
How to Spot the Best Spy App?
Before we look at the specific examples, let's take a closer look at the features and characteristics that a free solution should have to be the best.
First, the app should be completely free. Of course, it could be time-limited—for example, it could be free for the first three to seven days. However, after installation, the user must have full access to all the functions, not just 20% of them. Many options call themselves free, but in reality, they provide only a trial version with a small number of available functions. Second, the app should work. You can use Google to see how many apps are on the market, but not all of them are real. For example, some app developers promise that you can learn the target phone's location without an app installed on the target device just by typing in the phone number. It sounds too good to be true, and it is. Fake applications are made with different purposes, but among them, there is not one that will meet with your goals.
Third, it would be great if all the needed features were in one solution. Some great options work for calls only, some for location only, and so on. They could do their job well, but an all-in-one solution will always win because it is much more convenient to use one app than three or five.
Fourth, the tool should work both on phones and on tablets. It would also be great if the app supported old Android versions — 4.0 at least — and the newest version — 8.0.
We have also looked at real users' reviews and learnt that people appreciate the following features:
Hidden. Users love an app that works in the stealth mode, not letting device owner know that someone is tracking his or her activities.
Battery-Friendly. Even if the target person does not see the app, reducing the battery life of the target device may cause problems.
Remote Access to All Collected Data. It is strange and even illogical to keep the collected data on the target device. A good app will send the data to your device or collect all information in an online dashboard.
A Well-Developed Control Panel. When you are tracking someone's activities, you are working with tonnes of data. A well-developed control panel with all the collected information is very important for convenience.
Different users have different requirements, and the best spy apps for Android should meet the needs of the users. It is impossible to make a solution that will satisfy everyone, but if an application is versatile and flexible, it will meet most of them.
Now that we have discussed the features that the best free Android spy apps should possess, let's examine some real examples.
Snoopza: The Best Free Android Spy App
Snoopza is a free cell phone tracker that meets all the requirements for the title of the best solution. It is an all-in-one solution, thanks to which you can perform all of the following actions:
Track and record calls
Track location
Spy on Viber, WhatsApp, and Snapchat
Track SMS and Facebook messages
Look the browser history
Detect a SIM card change
Take a camera shots or screenshots
And more
In simple words, this is a tool to track almost all activities. At the same time, you will remain completely invisible, and the phone will not lose more charge than normal.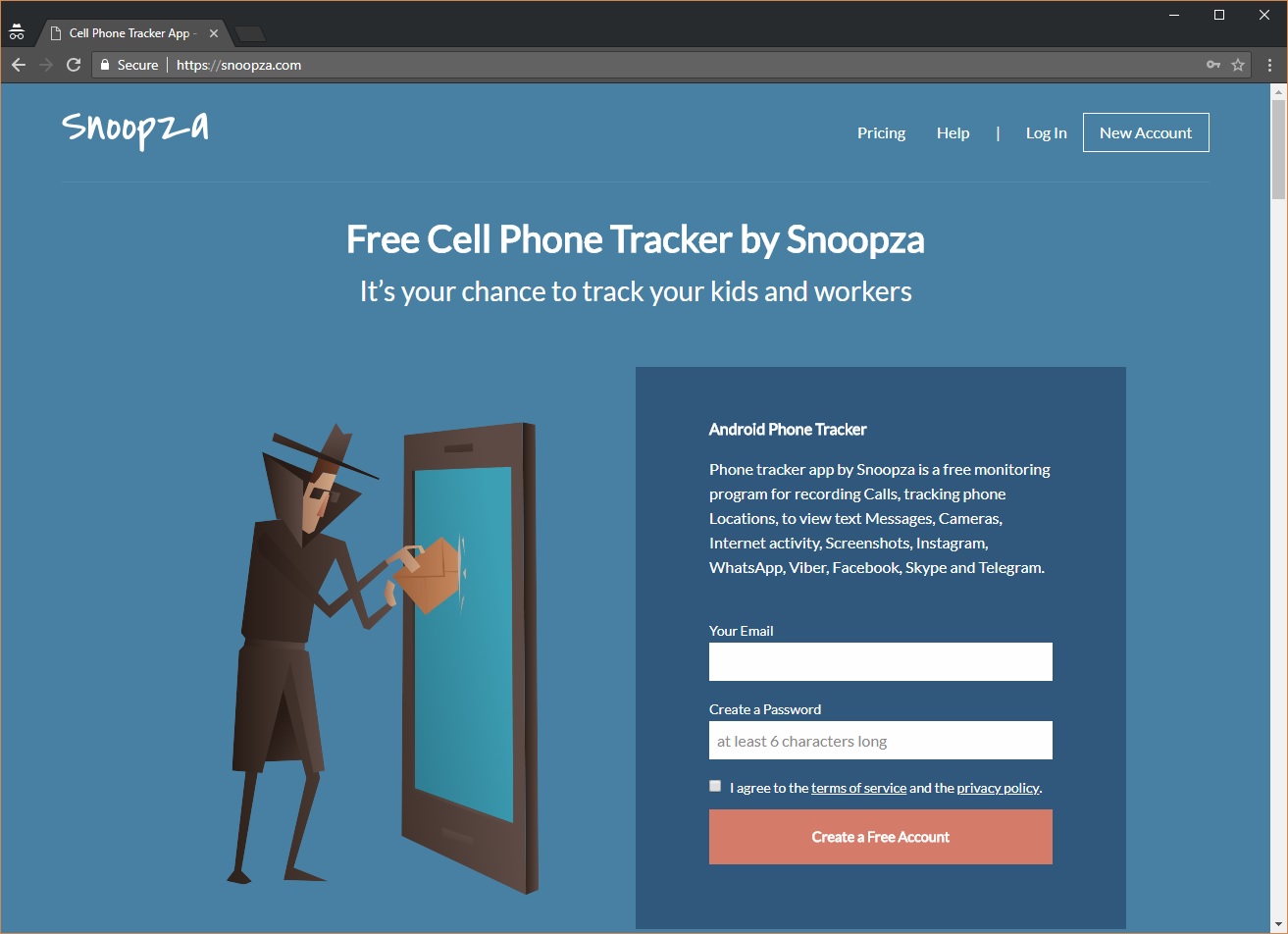 You can install the software on both phones and tablets. It supports Android 4.0 to the newest version, which again meets the requirements of most customers.
Why Snoopza is the Best Option in 2020
Snoopza is an all-in-one solution. It is an efficient tool in every area of tracking. For example, Snoopza is an Android keylogger—it captures all keyboard activity and sends the information to you—and a call history tracker, photo tracker, and so on. This app is much easier than using analogues specialized in just one or two areas.
Snoopza is the best free Android spy app for 2020 because of the control panel as well. All the information is collected there, and you can access it wherever you are. There is only one requirement: you have to have access to the internet. Just log in to your account, and you will have full access to all the information.
Problems and Disadvantages
There is a very frequent complaint not only about Snoopza but about other solutions as well. People ask why they have to use an app that requires access to the target device. They want to access the device remotely by using just a phone number or even just the name of the person.
If someone offers you the ability to get access to the target phones' data without touching it, he or she is probably a scammer. Mobile operators can track the location of their customers, but apps are not related to them. Therefore, it is necessary to install a tracker on the target device.
Snoopza has very quick and easy installation process. You do not need to be an engineer to track a phone or tablet. Simply create a free account, download and install the app on the target device. Using it is also simple—the interface is user-friendly, and it will take just a few moments to figure out how to use all features.
Hoverwatch: A Cell Phone Spy App
Hoverwatch could have tied for first place with Snoopza, but it is a paid app. Hoverwatch has a free option too, but it is limited by time. However, it is such a great spy app that we decided to add it to our list even though it is paid.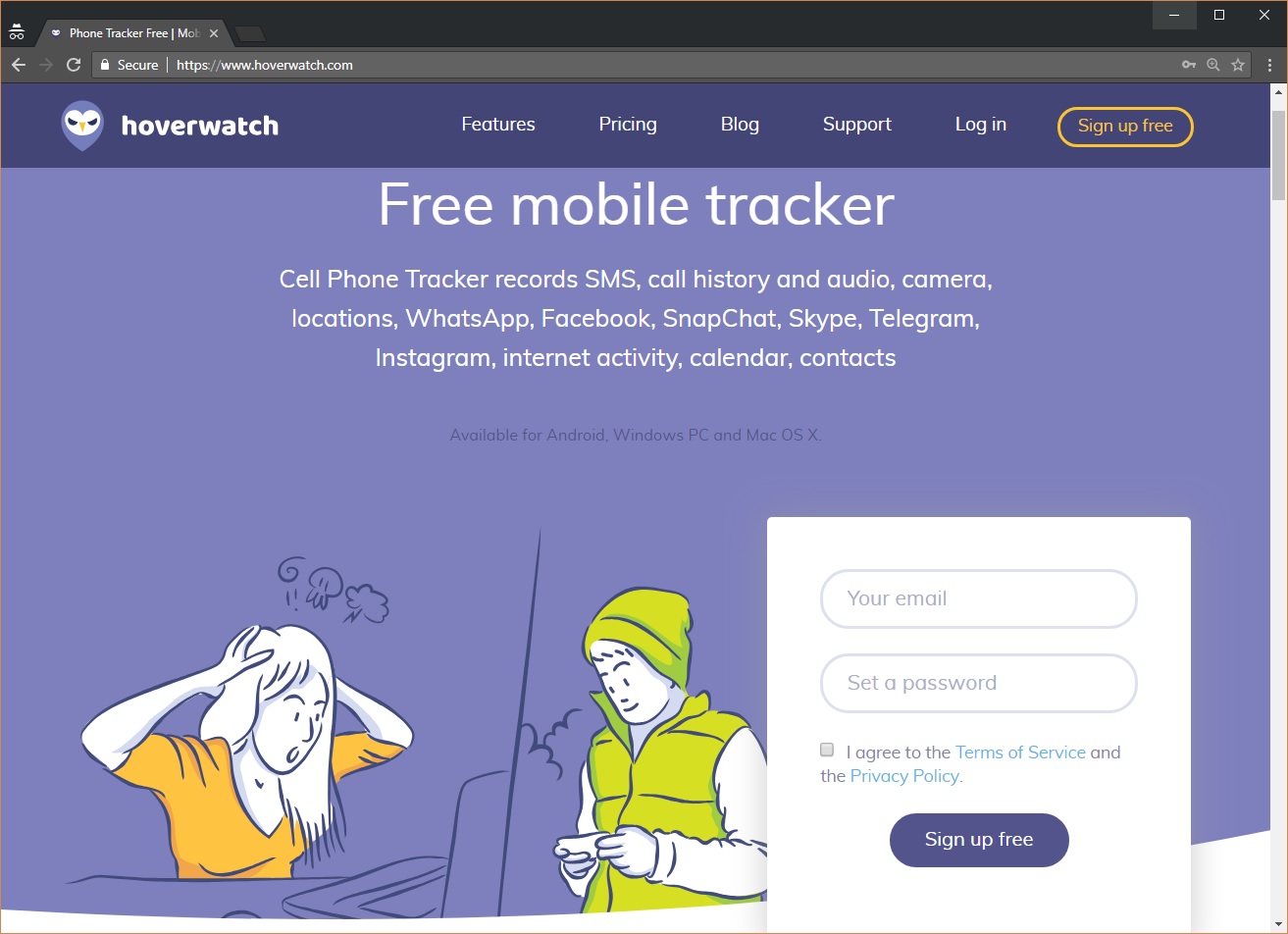 You can sign up for free and get full access to all the features, but after a while, the app will require a paid subscription. There are three plans: personal, family, and business. Everyone should be able to find a solution.
During the free trial period, you can try all the functions:
Track text messages and calls
Look at calendars and contacts
Record video and audio files
Check internet activity
And more
The set of the features is almost the same as that of Snoopza, but Hoverwatch is a paid app. On the one hand, this paywall could be seen as a drawback, but on the other hand, paid options are usually better developed, meaning that it is a professional tool that could be a great option. Additionally, thanks to the free trial period, you can use this great Android phone tracker completely for free.
The main con of the Hoverwatch is that it is not free. Nonetheless, it is hard to imagine, a high-end free solution.
AppSpy: A Free Hidden Android Tracker
AppSpy is a good spy app, but compared to the rest, it is not the best. The main disadvantage is that AppSpy contains a short set of features. For example, it cannot take screenshots or photos.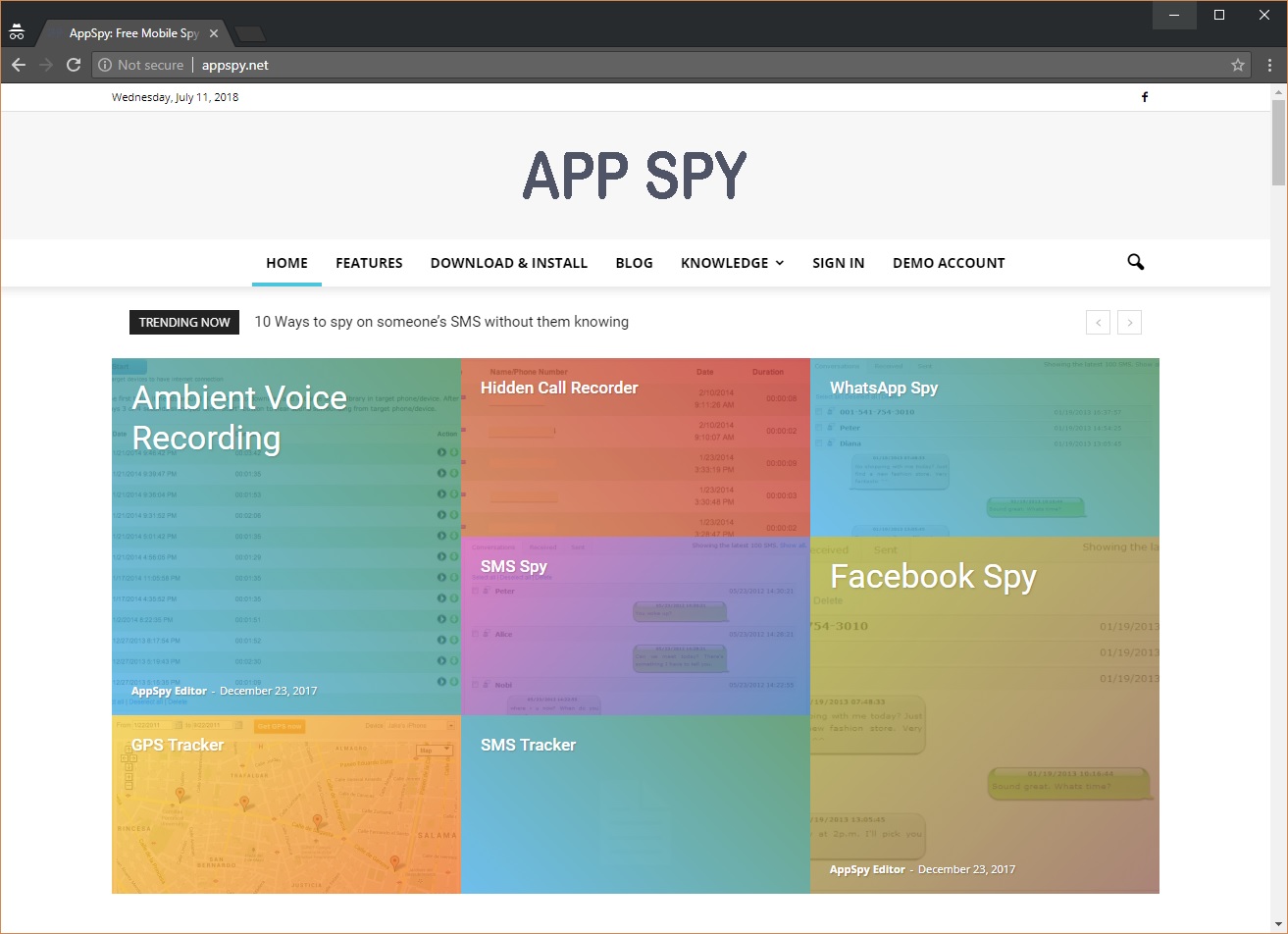 If you choose AppSpy, you could not use it alone. Soon or later, you will have to download and install another solution. As mentioned earlier, the best Android spy app provides all the features to meet your needs.
mSpy: A Good Paid Option
The same as a Hoverwatch, mSpy is a paid option. The problem is that it provides just a demo account (with fake data) as a way to try it out. You will not be able to use this solution on a real target device.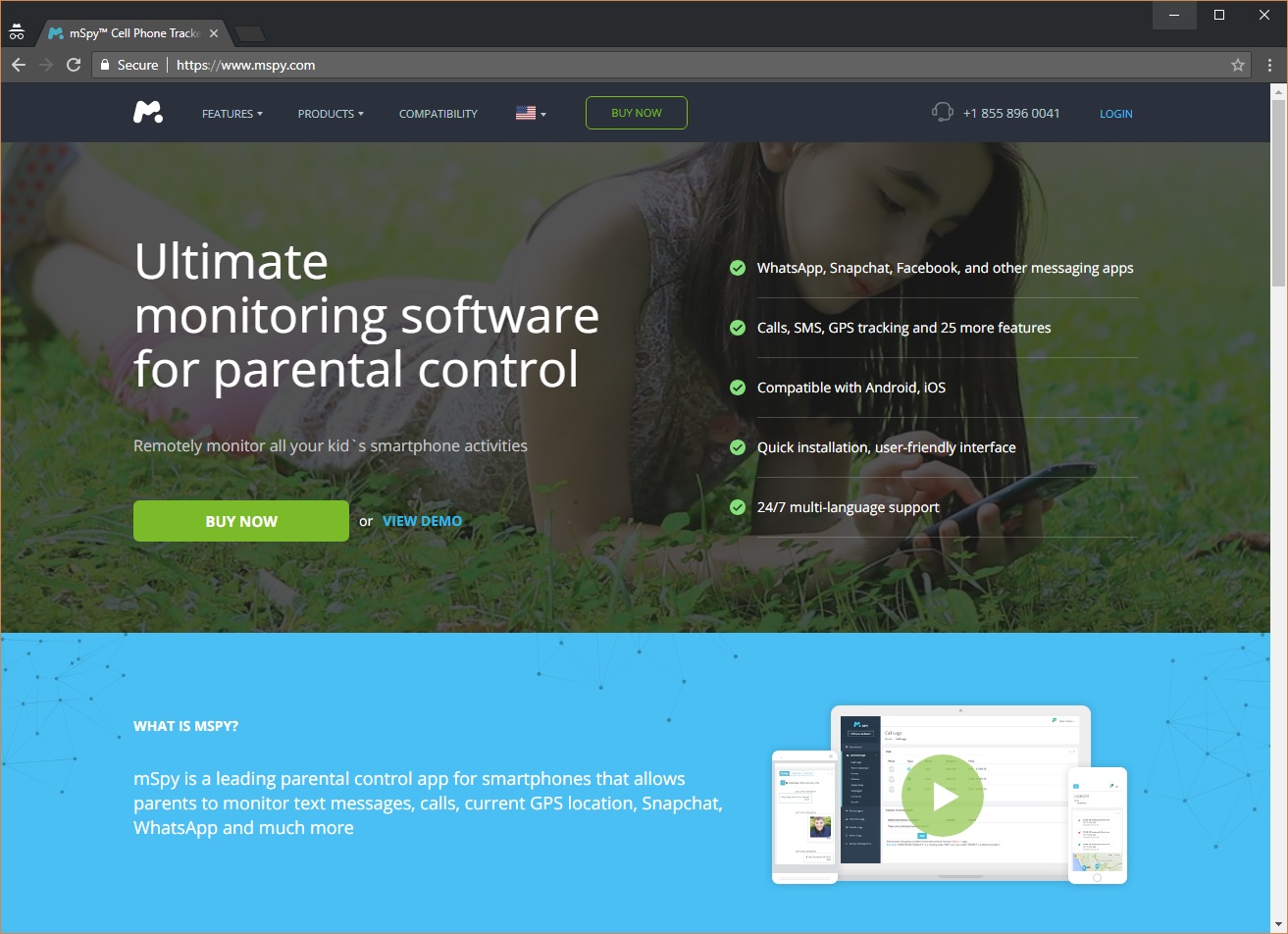 Here are the key facts about mSpy:
SMS, call, and GPS tracking and 20+ more features
Compatible with Android 4.0 and newer
Requires rooting on your Android device
The last point is a disappointing fact. As we know from the user reviews, not everyone wants to root the phone. Moreover, not all people even know how to root their phones.
It is a good app with a wide range of tools. Here you will find the same features as Snoopza or Hoverwatch offer but in a different way, such as a complicated control panel. On the official web page, the average customer satisfaction is 95%, which is amazing. However, on independent forums, some of the customers are claiming the following:
Battery life with the app running drops significantly
The main page of the dashboard (control panel) is not convenient, and it makes it harder to understand the information
It is not possible to track WhatsApp, Viber, and other messengers without rooting
We could not make a list of the best Android spy apps for 2020 without mSpy because it is a good solution. However, it is inferior to its competitors.
TheTruthSpy: An App for Parental Control
The last one in our list is TheTruthSpy. It is the app created mainly for parental control. The other apps in our list are good options for parental control as well, but they are also good apps for tracking the activities of workers, significant others, and almost anyone else whom you want to track. Some time ago, the TheTruthSpy developers presented a 'Business Kit', but in our experience, it still has not met the requirements of employers and managers.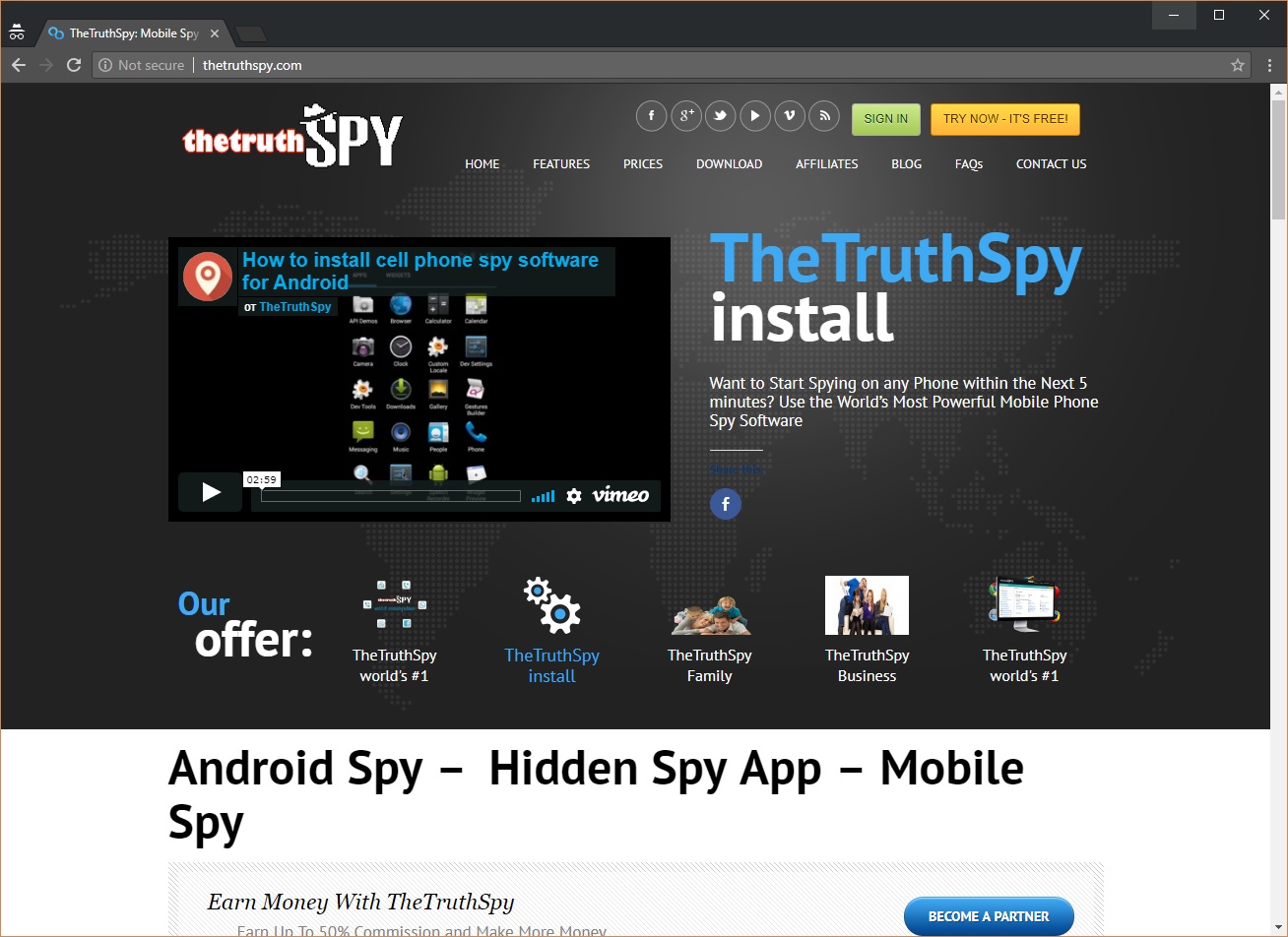 Please note that with TheTruthSpy, you only have 48 hours to try all features for free: SMS and WhatsApp messages tracking, call recording, ambient voice recording, GPS tracking, and more. After this time, you will have to pay for this app. Moreover, the prices are high.
The cheapest plan costs $21.99 (as of June 2020), and it does not give access to all the features. You can get the same and even more features in another solution.
Which Free Android Spy App Should You Choose?
It would be great if you could try all of them and find the best option for you. If you do not have time to try them all and you want to use the best application to spy from your Android phone or tablet, choose Snoopza or Hoverwatch. They are similar user-friendly products with a wide range of tools and easy installation.