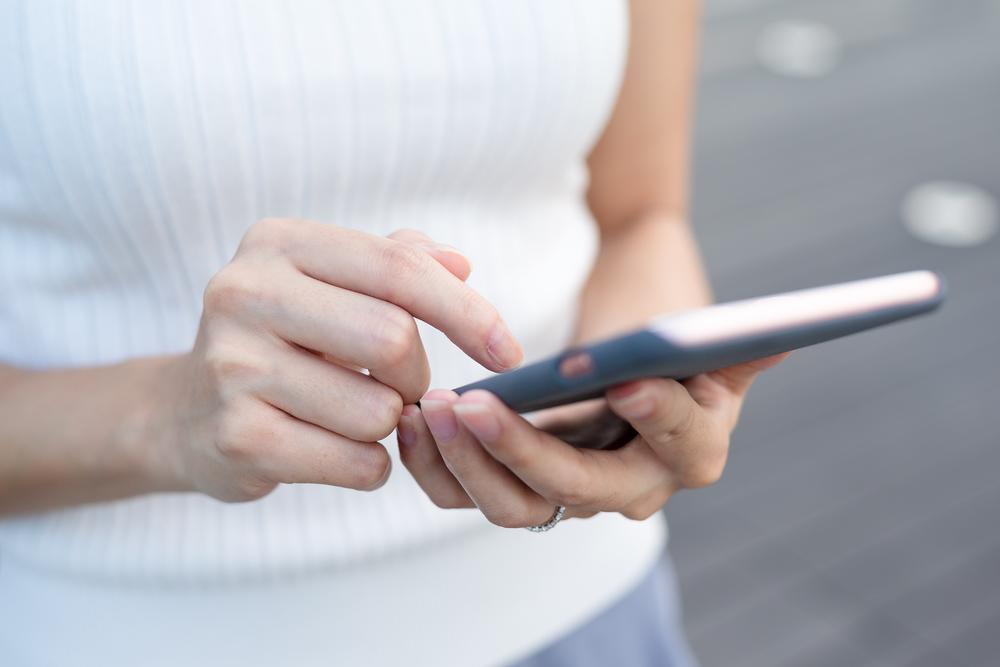 Best ways to spy on text messages for free
Text messages are the great way to communicate. In 2020, people are writing SMS messages more than ever. Every second, more than 400,000 text messages are sent around the world, and Americans and Filipinos are sending more messages than any others.
Text messages are a great tool for not only communication but also learning more about a targeted person. We have collected five ways to spy on text messages. You will also learn how to spy on messengers for free.
What are text messages?
The term "text messages" is usually used to refer to SMS messages. SMS messages are short messages sent by smartphone users. This term also applies to any other messages, such as those sent in iMessage on iPhones, Viber, WhatsApp, WeChat, and other messengers.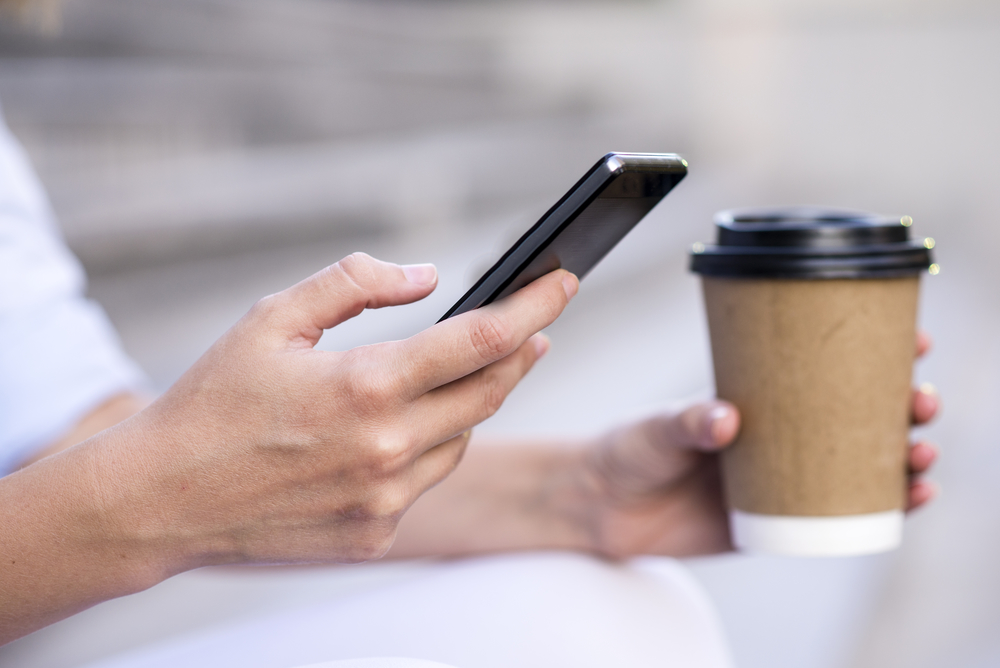 People write short texts and send them to a phone number. They can be sent to one person or a group of people. You can use text messages to share any type of information, from a simple one stating that you have arrived home safely to secrets or love letters.
Research shows that people send billions of messages every day. Unlike calling, text messages are saved on the phone for a long time, and people can return to them whenever they want or need, making this tool very useful and convenient for sharing something very important. Sometimes, people use it for sharing secrets or sending warm words for those they love.
If we look at the term more detailed, we can see that people sometimes use text messages to send multimedia, such as videos, pictures, or voice messages. Of course, all of these messages are not text, but the term also includes these types of messages.
How to spy on text messages for free
You do not need to know how to hack into someone's text messages — there are much easier ways to spy on text messages. We have collected five ways to monitor what another person writes on his or her smartphone.
1. Use the spy app Snoopza
Snoopza is a free cell phone spy app available for Android smartphones. Download it and install it on the target device to track information. Snoopza's key feature is spying on text messages. All that you need to do is follow these steps:
Download application.
Install it and set it up on the target smartphone.
After following these three simple steps, you will get access to the all messages sent and received. Using this app is the most convenient method for three reasons:
No hacking knowledge is required.
The work is hidden.
You can collect the tracked data in the control panel.
The last feature is the best because you can look at the text messages even without touching the phone. Thanks to the control panel, you can read the messages on your Windows or Mac laptop. Moreover, you can read someone's SMS messages from your own smartphone. Log in to your personal account and look at the tracked data from the device.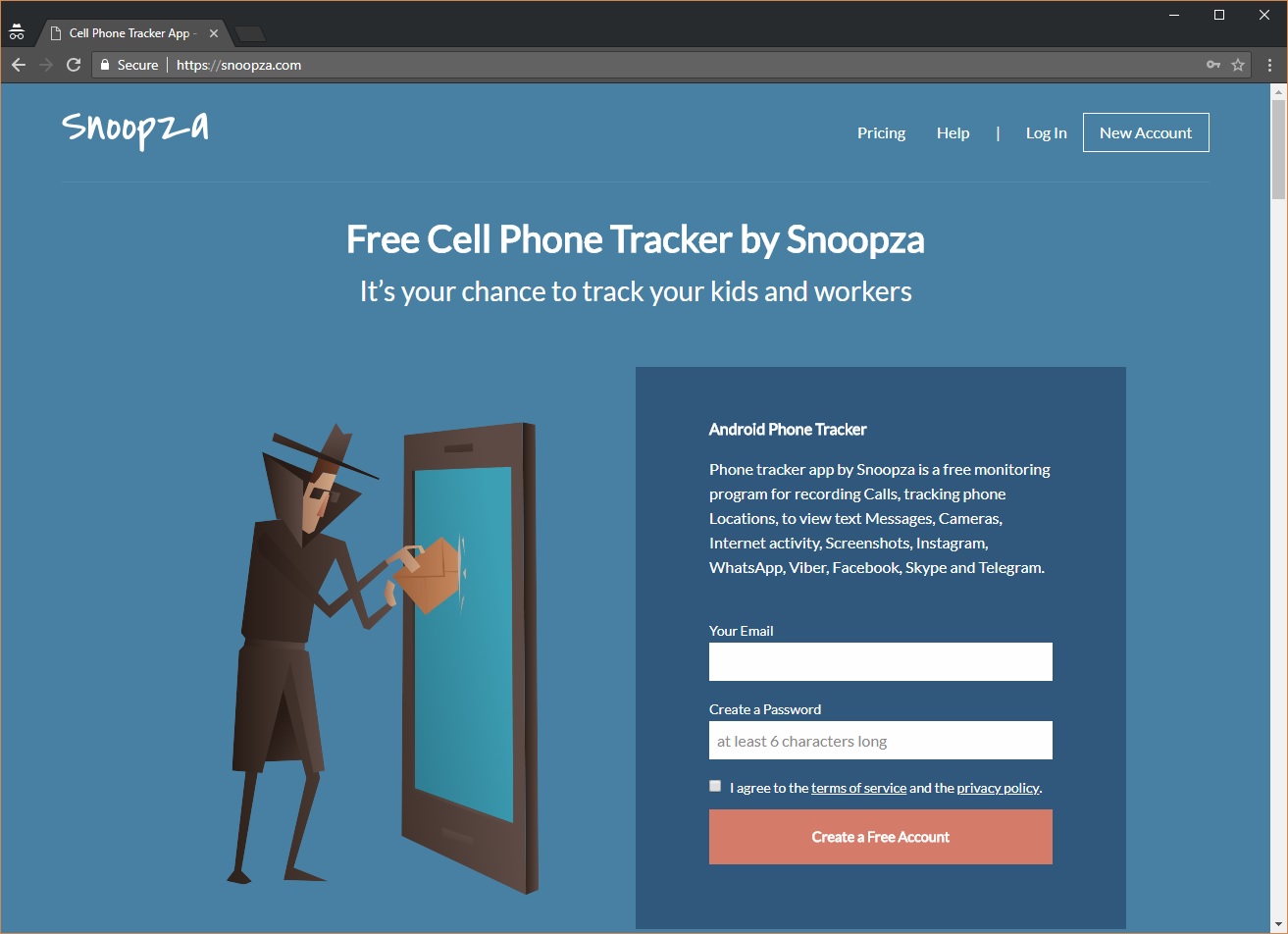 You can learn the following information:
When a message was sent or received
From whom or to whom the message was sent
The text of the message
In simple terms, you will get the same information the user has. Moreover, you can see the name from the user's contact list, so you know who the author of the messages is. For example, if you see the phone number +1-252-124-4922 and this number is in the contact list under Tom, you will see Tom's name.
The user's messaging history is available as well. You can look the SMS messages one by one or look at the chat history. The latter is a great way to learn about the conversation in detail.
Hidden mode is also an important feature. Just imagine if the target person learned that he or she was being tracked. What would happen next? You may have a problem because the person could want to keep his privacy. Alternatively, if the victim does not know who was tracking him, he could simply change his behavior. For example, if you use the unhidden method, the person could see that he is being monitored and stop writing messages altogether.
Sometimes, victims factory reset their phones, which cleans out all spy applications and stops your tracking. Therefore, hidden mode is a very important feature, and Snoopza allows you to spy on text messages secretly without letting the target know.
We can unequivocally say that Snoopza is the best way to spy on someone's text messages. If you are searching for a way to do so, try this spy app first.
2. Auto-forward SMS messages
You can install a special app on the target's cell phone to forward all SMS message to you. It is not a complex solution — you will only get the sent messages. Only a few apps allow you to track received ones as well.
It works very simply:
The target person types a short text.
The target person sends the text.
The SMS messages are sent to the original recipient and you.
This feature can work in two ways: through true message forwarding or an app that makes a copy and sends the message to you independently from the original one. The second method is always better because it is harder to get caught. In the first case, the victim can see the increased bills if he or she pays for every sent message.
Sometimes, auto-forwarding can be down with the pre-installed applications. Before searching for a secondary app, look at the already installed software. This tip is valid for both Android and iOS devices.
3. Use parental control applications
Parental control applications were created to track children, but you can use these apps to read someone's messages. Search in the Google Play Store and the App Store for software that captures screenshots. It will be enough to take a screenshot and then read the information what was displayed.
Please note that parental control applications do not usually work in the stealth mode if they aren't combined with spy app features. Therefore, the tracked person will see the tracking.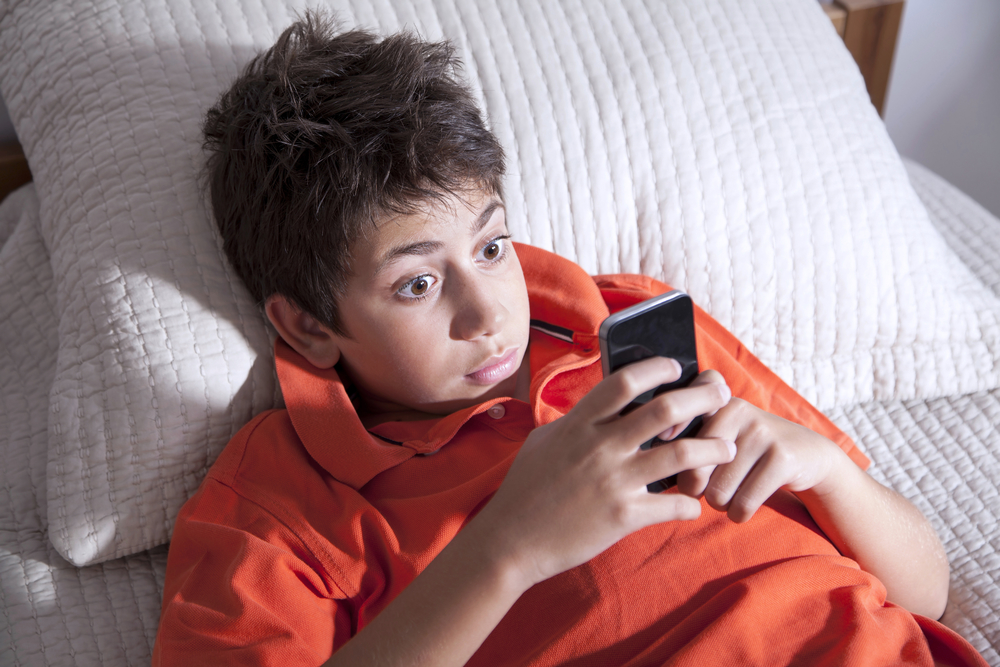 You can imagine the legend to explain, why the victim would lose vigilance. From our experience and that of other users, we know that it is very hard. In 2020, people are very cautious with everything related to personal data safety. Parental controls apps were created to track children, a situation in which you do not need to keep the tracking hidden.
4. Use the mobile operator feature
Some mobile operators, such as Vodafone and T-Mobile, have an official online dashboard. It is used to manage the phone's SIM card, control the monthly costs, and so on. Some of the mobile operators also allow you to look at the call history and received or sent messages.
Just a few operators show the full text, and the most often it is only the phone numbers. However, it can be enough to learn with whom the phone's owner was communicating. For example, you can see if your girlfriend spoke to her ex-boyfriend.
To use this method, you have to get access to the user's personal dashboard. The good news is that only 17% of people use one, so you do not need to hack the dashboard but create it!
Learn if the victim's mobile operator has a dashboard and what data is collected there. If the dashboard exists and information is collected, you will need to do the following:
Create a personal account for the target person's phone.
Verify the account.
Use it to track his or her messages.
For verification, you may need to type the code from an SMS message. To get the code, have the target phone in your hands or create a reason for the target person to share the code with you. The former is better because it keeps your activities completely hidden. Just do not forget to delete the verification message from the phone.
This method is not always available. Find out if your victim's mobile operator supports it.
5. Read the messages offline
It sounds strange, but you can spy on text messages without an application. If you want to track information about your spouse, child, or anyone else try to read their text messages offline. You can do so when the victim is sleeping, taking a shower, working, or doing something else and not paying attention to their phone.
It may sound illogical, but people are not always in possession of their phones. Of course, choose the best time and be careful because it is not nice to be caught with the someone's phone in your hands. Nevertheless, reading SMS messages, looking at photos, and so on is possible without the help of software.
Pay attention: if the person always holds his or her smartphone and cares too much about it, he or she may be hiding something. In this case, do not try to read the messages offline but use some of the methods we mentioned above.
How to spy on messengers
In 2020, there is not only classic SMS messaging but also modern technologies—messengers. Messengers are applications for writing text messages and sending multimedia, such as photos, videos, and voice messages. The most popular messengers in the world are the following:
WeChat
WhatsApp
Viber
Snapchat
Telegram
WeChat is very popular in China only, and the rest are well known around the world. If you want to spy on someone's messages, it is better to track SMS messages and other messengers rather than SMS messages alone. Let's look at each of them.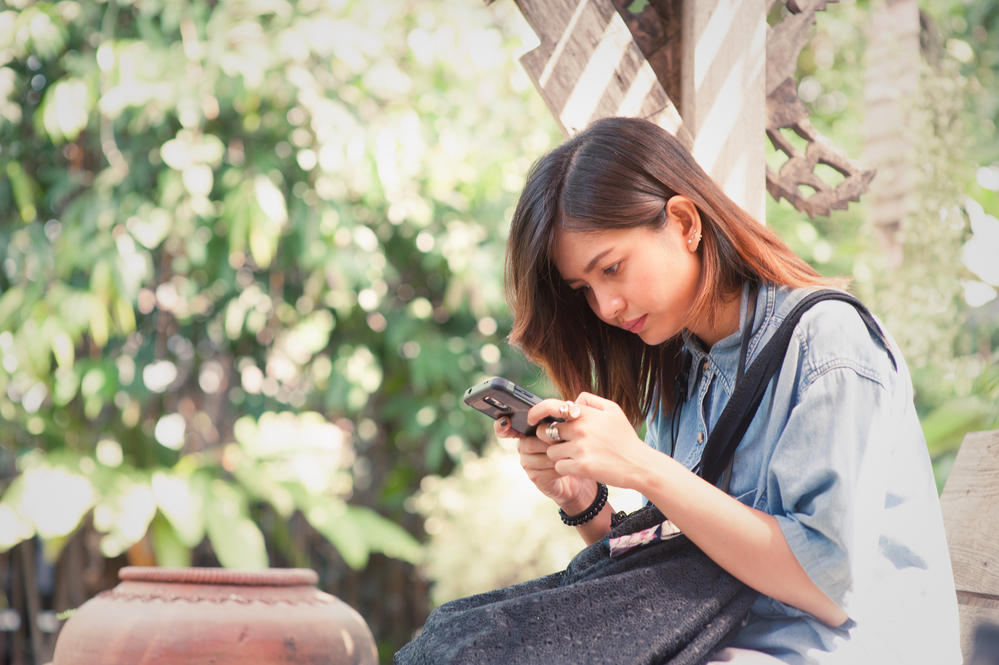 How to spy on WeChat
WeChat is a Chinese messenger with almost one billion users. China is the main market, but in 2020, the messenger became popular in other countries as well.
To spy on WeChat, you can use Snoopza or any other spy application. WeChat is well-secured software, which makes the hacking almost impossible.
How to read someone's WhatsApp messages
WhatsApp is one of the most popular messengers in 2020, which is why questions about spying on WhatsApp coming to us often.
Spying on WhatsApp even without spy apps is easy. You can change the MAC address and read someone's messages on your own phone. Alternatively, you can open Web WhatsApp and look at all the chat logs on your computer.
How to track Viber messages
Viber is the main competitor of WhatsApp. Developers are paying high attention to the security, so it is difficult to track Viber messages.
However, difficult does not mean impossible, and with Snoopza, you can track all Viber activities. You will see not only texts, but also get the photos, videos, and other content.
How to read and save Snapchat messages and screenshots
Snapchat is a new messenger but is already quite popular. The most frequent question is how to take a screenshot of the conversation. With a spy application, you can do it!
Of course, it is not an official feature, but it is a great way to track someone. It is also the way to take and save screenshots.
Is it possible to spy on Telegram?
Telegram is the most secure messenger. Even the USA government cannot read the messages that are sent between Telegram users.
Do not be hopeless. You can spy on Telegram as well. Download and install Snoopza, and you will get full access to the Telegram messenger.
The best way to spy on text messages in 2020
As we already mentioned, Snoopza — a spy app — is the best way to spy on messages. It is a tool for tracking SMS messages and others messengers as well. Moreover, you will be able to spy on calls, contact lists, and emails. It will give you a much greater understanding of your target than you previously had. Switch on stealth mode and track the target person without him or her knowing.
All the tracked information is collected in the control panel. You can look at text messages without touching the target phone. Just install the app one, and you will receive all the information you want. Snoopza is a way to spy on text messages like a professional.