How to Change Snoopza Viewer's Settings
To change the program's settings (for example, you can disable notifications or change where logs are stored), press the menu button and select "Options".
Press the menu button Options
Change the settings you need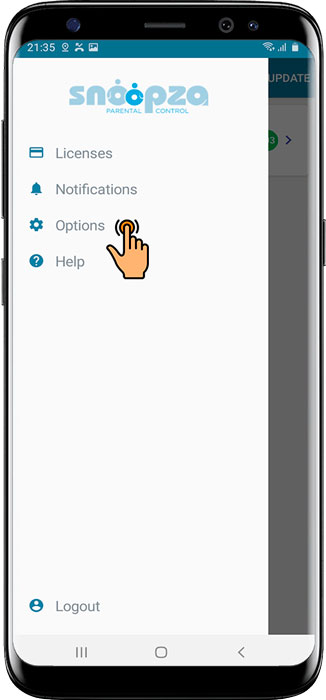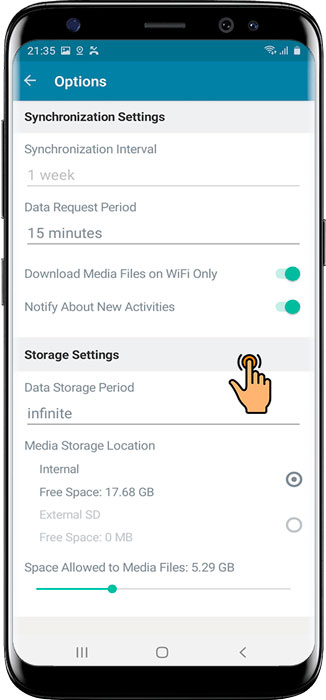 Synchronization Interval: this is the interval of synchronization between your local database and remote server side database. Currently this interval is stricted to 7 days. That means after installation Viewer will download all your logs collected during last week.
Data Request Period: period of synchronization. This setting determines how often Viewer will be requesting new logs.
Download Media Files on WiFi Only: If this option is turned on, the large weighted files like images and audio streams will be downloaded on WiFi connection only. Note that logs itself will be synchronized on any internet connection.
Data Storage Period: Retention period for your logs. Please note, that this option affects your local storage (mobile device) only.
The space allowed for media files: you can limit the size of your local storage by setting this parameter. If the total size of your images and audio files exceeds this value, Viewer will automatically delete old files and free up space for new files.
Have more questions? Submit a request to our support team.
Please select Snoopza Viewer in the Problem field.