Record calls: Snoopza is the most useful Android app to record phone calls
Have you ever wondered how to record phone conversations? Recording a phone call on Android has never been easier since the Snoopza application arrived on the market. It's one of the most helpful and easy-to-use apps that record phone calls. Using it, you'll be able to spy easily, with no special knowledge. You can download the Android application for free and start using it today.
How to record calls on Android
Some people think there is no problem recording calls on Android. This isn't true. First, the official version of your mobile OS doesn't contain such a function. Second, not every secret voice recorder app is invisible. Just imagine how bad it would be to get caught while spying on someone.
Many of the apps to record phone calls are falsely advertised. If you need one of the best phone call recording apps for Android, choose Snoopza.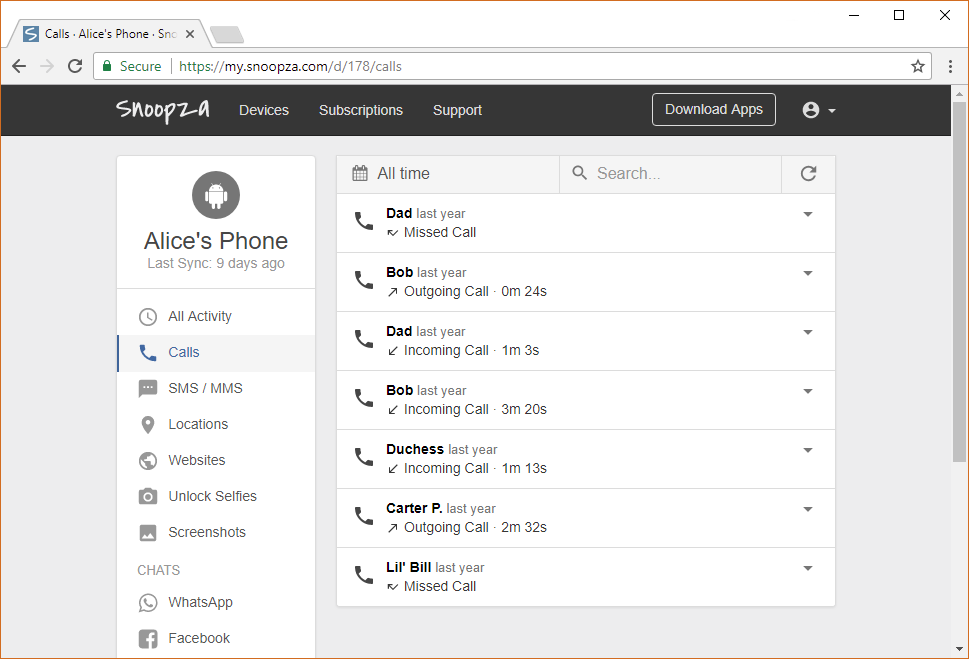 It works well and it is capable of creating real recordings. This application isn't littered with advertisements. No doubt, you'll appreciate its quality. It's free to download and easy to use.
3 reasons why people need the spy caller Snoopza
There are several reasons why you need to record and watch calls. Smartphones are mainstream now, are nearly everybody uses them. Some people have more than one smartphone. In fact, it's really easy to use multiple smartphones if you have several tasks or SIM cards. Many users wonder how to listen to phone conversations from another phone. There are many reasons to do so; we have listed the three main reasons why people need such a function:
protect children from danger, bad influences and so on;
understand the feelings of one's husband or wife;
find out what employees are doing in the workplace.
Some people use such apps to create a good life. Just imagine being less stressed and getting more information. Do you want to know how to record cell phone calls? No problem.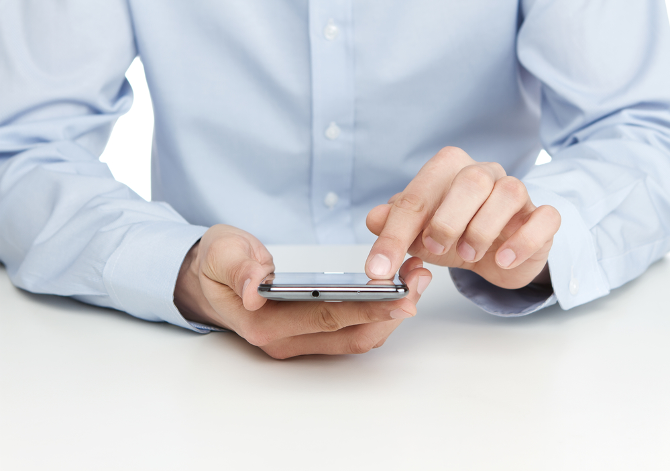 Be sure to consider the legality of your actions. For example, it is not legal to download and use this app in some countries. Search for information about this. If such activities are prohibited, you can openly ask the person to install this spy app.
On the other hand, if you ask for the other person's consent, you won't be able to spy on calls secretly. Nobody wants to get in trouble, so you must check your local laws. People who choose the phone voice recorder Snoopza will have nothing to fear. This call recorder is free and nobody can detect it. That is why this solution is one of the best invisible spies on the market.
The ability to record phone calls on Android is helpful. This feature is really useful for businessmen, parents and married people. Using Snoopza, you'll have the opportunity to record and save conversations, as well as share them as audio files. This is a unique solution that allows you to spy on Facebook and Snapchat, too.
Call recorder Snoopza – app to record phone calls
Maybe you're saying, «I've always been skeptical about intruding on other people». It's your choice. However, if you want to be sure that people you trust are being honest with you, or if you want to protect your children, a secret call recorder for Android such as Snoopza can help you. By knowing the truth about this or that hot-button issue, you can truly find peace.
We aren't going to speak about all the reasons why people want to record phone calls on Android. There are many explanations. All you need to know is that it's not difficult to check on details from another phone, if you use Snoopza.
How to record a cell phone call
The application is ready to help you. Once installed, it'll store all the details from the monitored smartphone. When you have some free time and wish to listen to the recordings, you'll find them in your user panel. You can download the audio file to your PC, or you can listen to it directly online.
It isn't difficult to record calls on Android. Just follow two steps:
First, sign up for your own free web account. For this, you must complete two steps: enter your email and choose a password.
Second, if you decide to record phone calls on Android, install Snoopza (download + install).
After these steps, you will have full access to call records. You can access this data from any place where you have an Internet connection.
Features
There are several solutions on the «Spy market», but only Snoopza unites several features into one application:
Recording phone conversations. You can listen to audio whenever and wherever you want.
Showing the duration of calls and their types (incoming, missed, unanswered or outgoing).
Fixing the time and date.
Monitoring the location where calls were made. For this, you must enable the geolocation function.
Saving all messages (SMS as well as MMS).
Competitors require you to choose what you want to track – text or voice. With Snoopza. you don't need to choose; you can track both of them. It's more than a simple spying application for Android. It's a useful tool that you can use to collect data. This is why Snoopza is one of the most popular phone tracker software. One more reason for its popularity is its simplicity and key features:
| | |
| --- | --- |
| Supported phone | All smartphones on Android |
| Android version | 4.0 or higher |
| Required space | 17 Mb |
| Languages | English, French, and 10+ other |
| Installation time | Less than 1 minute |
| Price | Free |
The wide range of features explains why so many people have already downloaded and installed Snoopza. We are sure you will be satisfied and share your experience. Around you are many people who also don't know the answers to the questions: "How do I record a phone call?" Now that you know the answer, you can share your experience and help them.
Stop searching for an app to record phone calls. All you need is right here. After five minutes of using Snoopza, you will know how to record phone calls on Android. You will also learn how easy it is. After first encountering the technology you will be using, you can rest assured that your kids are safe, that your beloved one is being honest with you and that your employees are not sharing confidential information. Maybe you can find another way to use Snoopza as well. The options are unlimited, so use it!
A solution is also available to distantly make screenshots on Android or look at the phone history.