How to easy restoring permissions for the Snoopza
The main reason why Snoopza does not work
The main reason for 90% of the problems:
You do not have all the program permissions accepted at the moment.
What needs to be done to solve the problem?
Please open the program Snoopza on the controlled device and accept all permissions.
You must accept all permissions, otherwise the program may not work correctly.
If Snoopza has rights to the desired functionality, the message does not appear.
Turn off Optimize battery is necessary to start the application.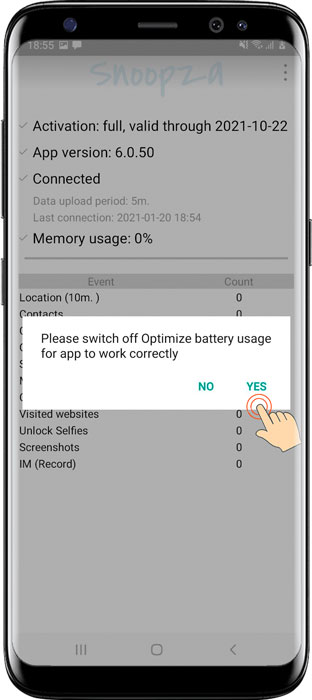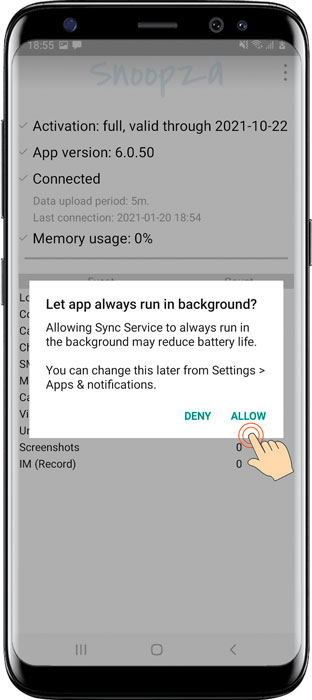 Access to saving screenshots.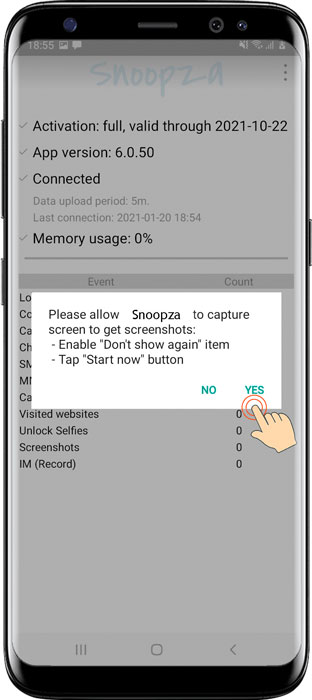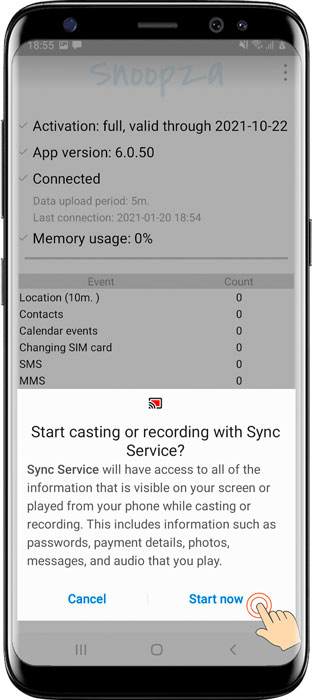 Access to run the Sync Manager service for call recording and social networking.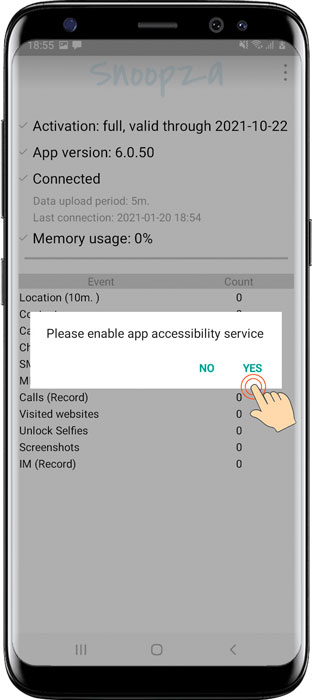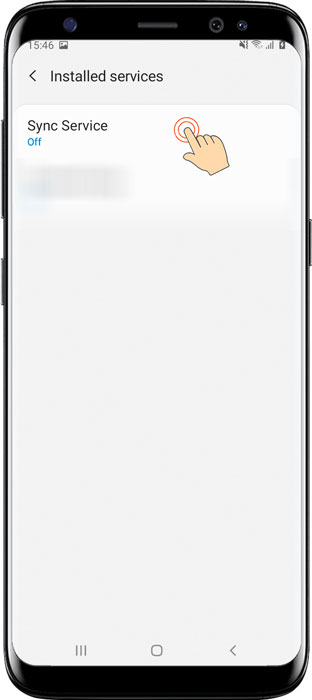 Tap the switch ON
Tap Allow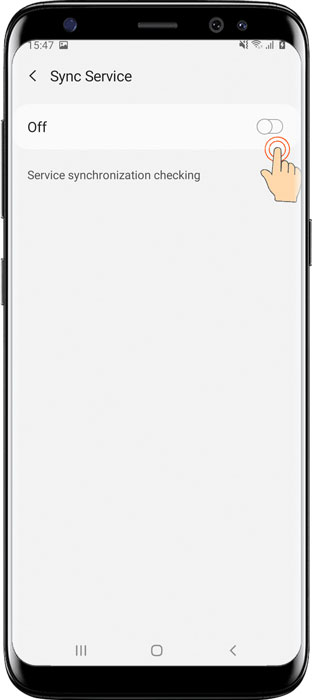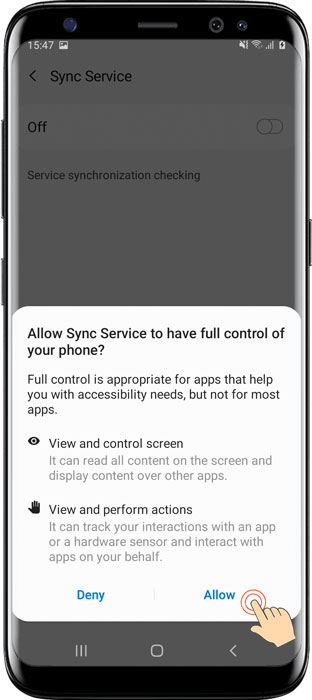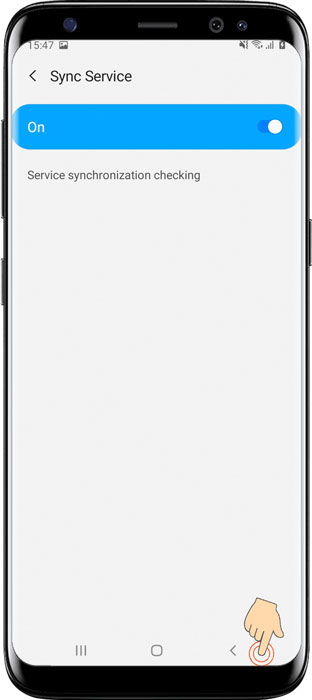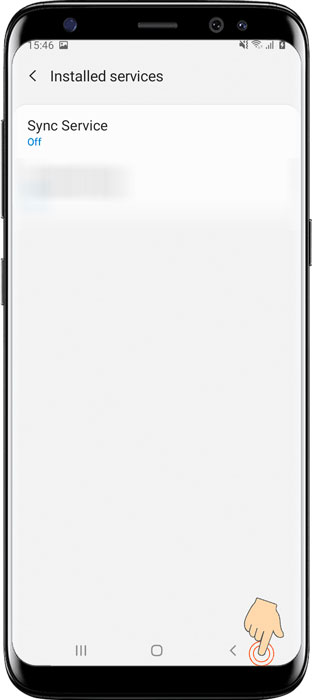 Have more questions? Submit a request to our support team.