How to Uninstall Snoopza
## 1. Find your App PIN. Open your Snoopza account, click "Timeline" and remember App PIN.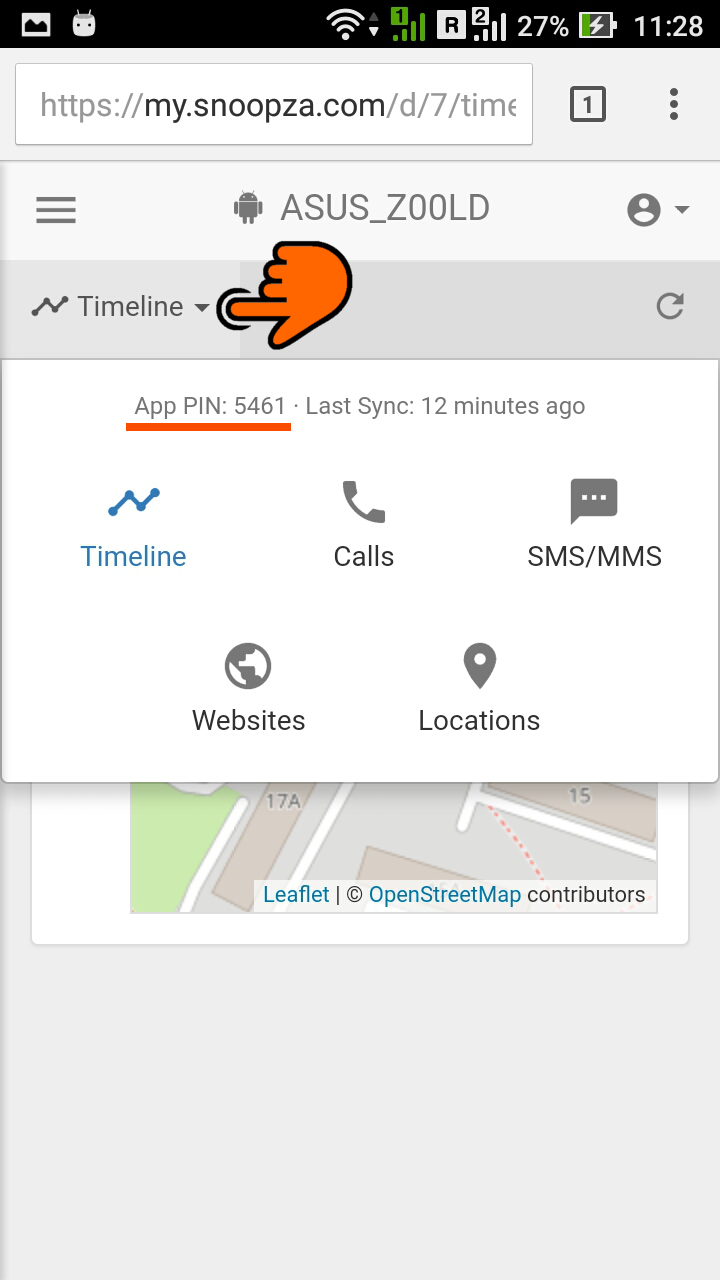 2. Run the application.
Start the "Phone" application, type in * then App PIN followed by ###.
Example: *1234###.
Once done, tap the Call button.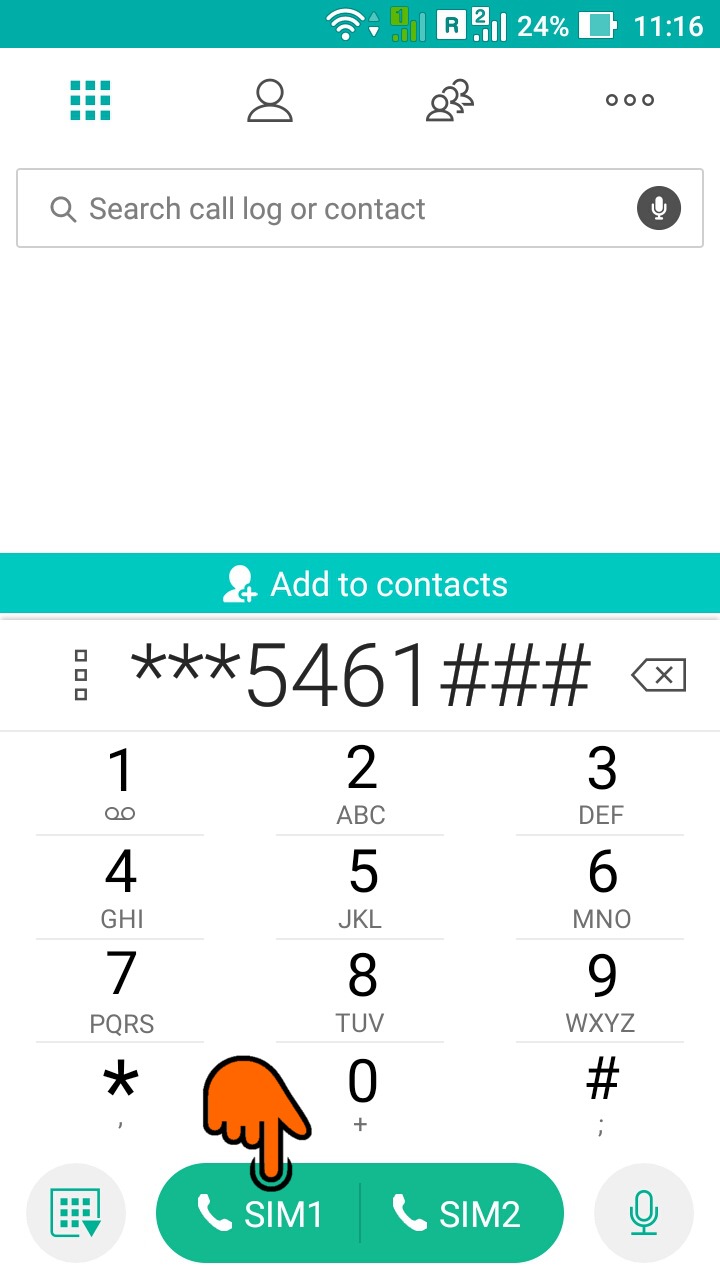 The program will start.
Uninstall App. Tap "…" button.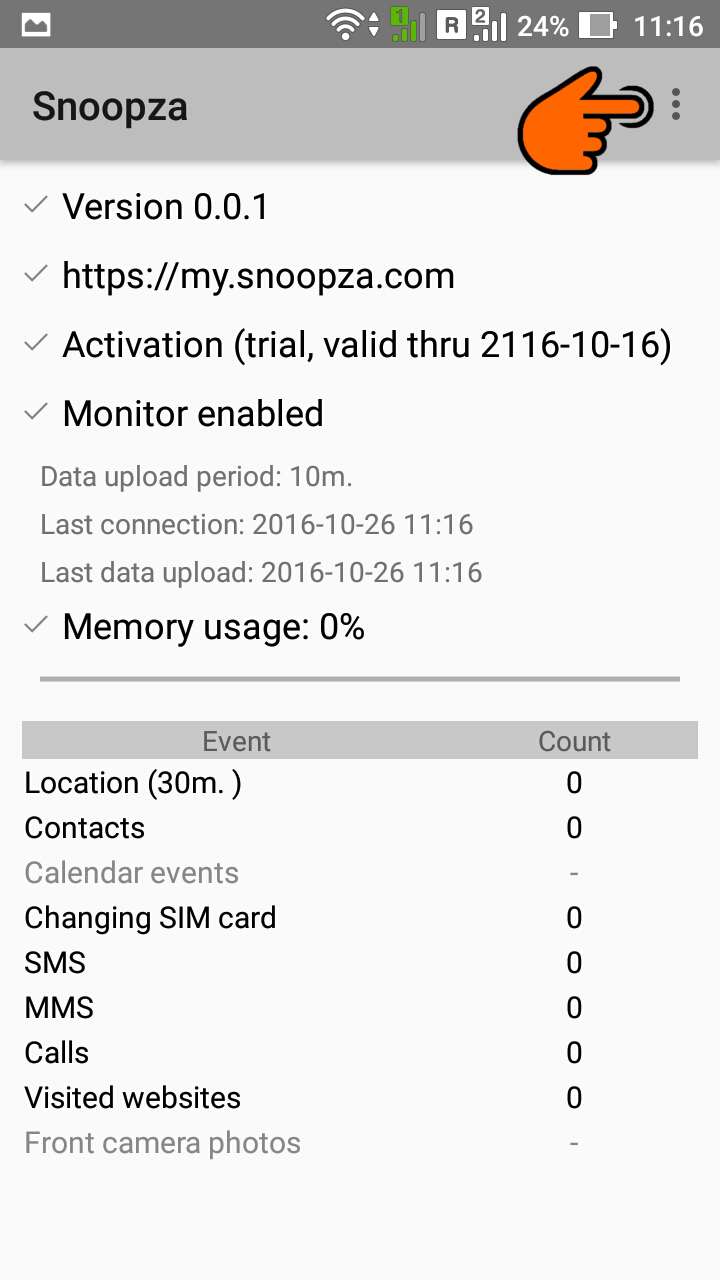 Tap "Uninstall".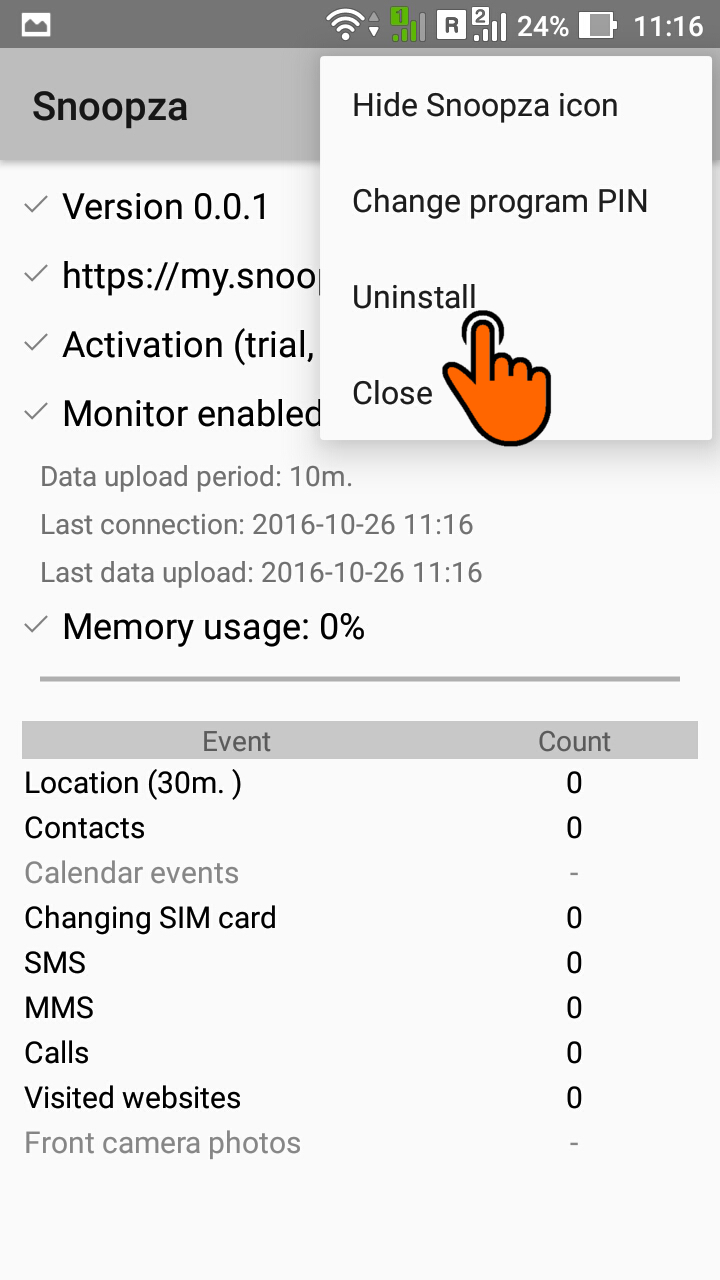 Tap "YES".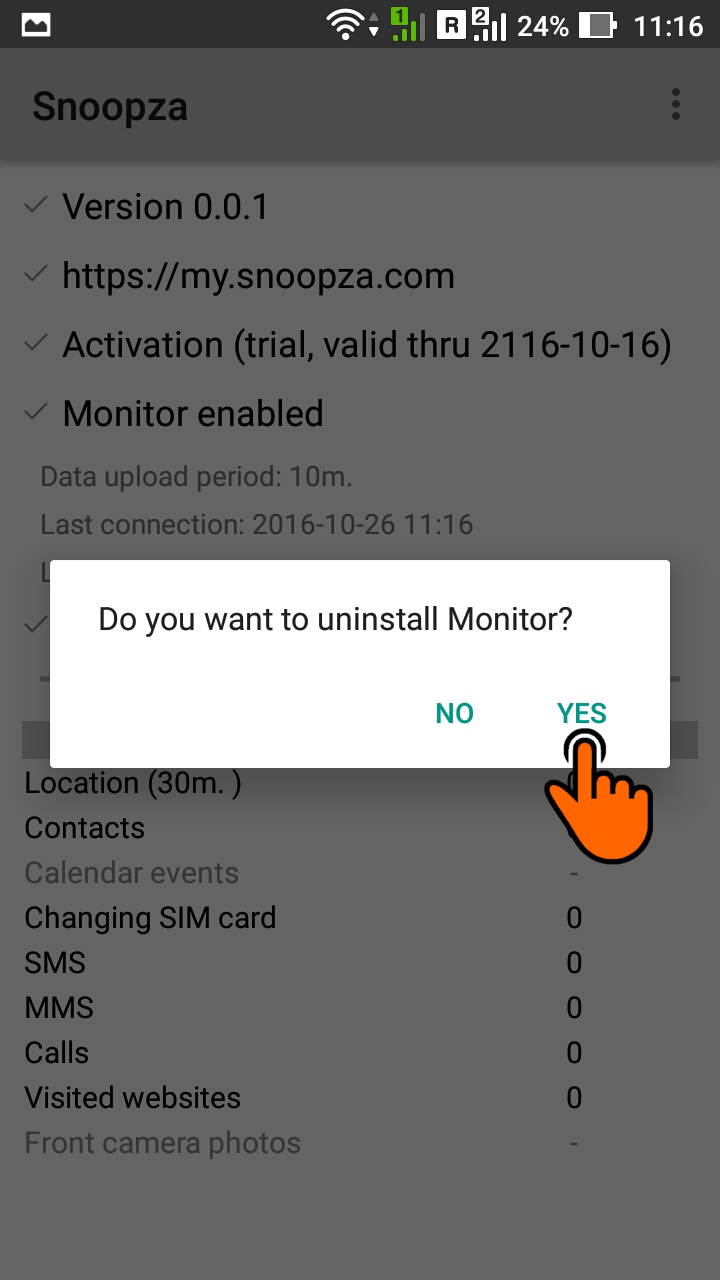 Tap "OK".